At the moment, some parts of America are experiencing extreme weather conditions, with temperatures plummeting to less than -50 in some places
Here in the UK, we are suffering too. Since before Christmas we have suffered gale force winds, non stop torrential rain and hail storms causing flooding and major disruption.
The weather men have warned us to stay away from the coast...pretty hard to do as I live on a small island at the top of Wales
Here are some photos taken of the town over the past week. Luckily we live on a hill
The Seafront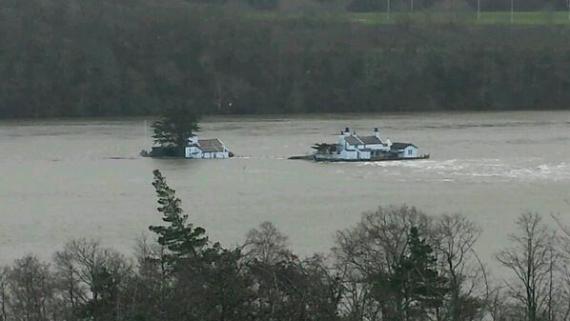 These poor people
Oh My Goodness !!
The local Hotel
Where I usually take my walk
This lake....is the local football field


Wherever you are ...please stay safe