Last night my daughter asked me if I could stitch the hem of her trousers ready for work today. Of course I obliged...but could I thread the needle....could I heck. I squinted, and frowned, closed one eye..then the other ..even went cross eyed at one point...and licked the thread so many times. But no luck. In the end I had to give in and ask Miss C to do it for me.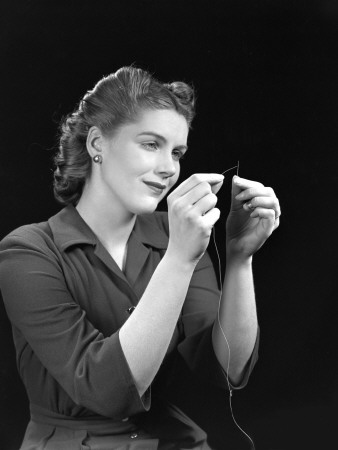 Recently I've noticed things are changing. When you open the mail, just how far away do you have to hold the letter, so you can see the writing? Labels on foods..when did the writing get so small? And the woman I waved to across the street the other day...well I'm sure she didn't mind being called Cathy...even though it wasn't her! I can see the television screen perfectly though, if I close one eye and squint with the other
Long sighted? Short sighted?
Maybe its about time I stopped pretending I'm not getting older...and go and have my eyes tested..
Love and Hugs
Phoebe x